Back in the beautiful coastal mountains of BC, my true home. After a year of travel and work in New Zealand I decided it was time to come home to Canada once again and see the snow fly. I arrived home in mid January and began settling back in once again.
It's never easy up and moving from a place you call home but Whistler is always the first to welcome you back. Once again I am all set up, my little studio and all! I am back creating and coming up with new designs daily as I am surrounded by beautiful and inspiring nature.
I am currently crafting and creating for Wanderlust Whistler next! Wanderlust is an incredible 4 days of Yoga, Meditation, Workshops, beautiful handcrafted markets and inspiring chats. Come visit!
Stay tuned for a shop update in the next week or two! And as always if you have a custom creation please do let me know, I love coming up with one of a kind pieces!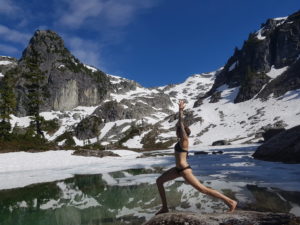 With Love, Rock The Feather