Rock The Feather is an artistic venture that began in the beautiful mountains of Whistler, BC and has since traveled the world with me to land in Auckland, New Zealand. I have always created jewelry since I was a young child, I would hang out with my Grandma in Vancouver while my Mom had to work on the weekends, she would take me for walks along West 4th Avenue and we would  often find ourselves in Country Beads. Country Beads is more of a boutique style bead store but I would find myself leaving with a little jar of seed beads most Saturdays and would spend all of Sunday working away on a new project and so began the meditative obsession. I started with simple bracelets and anklets and then received a bead loom for Christmas one year and the projects got more and more intricate.
As I got older the beads were put in a box and sports and school activities took precedent over them. I continued to pull them out occasionally as I got older, creating fun pieces for festivals and kandi bracelets to give away in my raving days. I  attended my first large festival in 2009 and my life was changed, I went to Shambhala and found myself right at home. I was surrounded by the most beautiful people I had ever met, amazing bass music, luscious green mountains and the beautiful Salmo River, not to mention the expansive craft market in heart of down town. I was inspired by the beautiful festival wear I saw, elaborate tutus, pin striped dresses, wild leather bum bags, intricate vests and holsters and incredible jewelry. A new passion was formed when I came home after my life changing week in the Kootenay Forests, I decided to pull back out that box of beads and do a little shopping to add to the collection.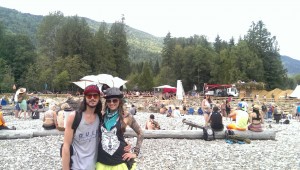 I moved to Whistler shortly after we got back from Shambhala and began a new life in the majestic coastal mountains. My days were soon consumed by my new job working for Whistler Blackcomb, and my daily commute of skiing to work! I began making my own festival inspired jewelry on the side which consisted of beautiful feather earrings, necklaces as well as clip in feather extensions. I began making them for myself and soon all my girlfriends wanted them as well, as the trend spread through our small little ski town I suddenly had some orders to fill. I continued to create for my friends and soon others, I began selling my jewelry in yoga studios, Ruby Tuesday and other local shops.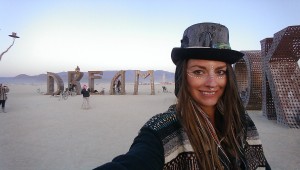 The last two summers were spent at sprawling Whistler Farmers Market showcasing my jewelry displays and the new additions to the collection. I still attend Shambhala every year and now I go more for the experience, the energy, the healing vibes and beautiful souls.The bass music is still as prevalent as ever as it pumps through the PK Sound System. As I have transitioned into more of a natural, holistic healing lifestyle I have taken up yoga and meditation. I have met some beautiful souls along this journey and have begun to make jewelry to showcase thus. I believe in creating unique pieces designed for specific purposes. I now create 108 bead meditation malas the contain a variety of gemstone beads, natural wood beads and quartz beads. I make wrist malas as well for everyday wear that come individually or in stacks of three. I still make my beautiful feather earrings which are so fun for summer time and festival season!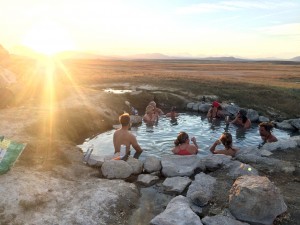 I believe in handcrafting jewelry with all my energy and making each piece with love, I believe in sustainability and choose to support the local economy by buying from those around me. Each piece is individually made here in Auckland or in our Van Life Adventures on the road,we are always exploring.
With Love,
Nikki
Rock The Feather